Paul A. Byrne, M.D. column
Judge rules OK to stop ventilator for 10 minutes

Paul A. Byrne
Mirranda Lawson is a two-year-old girl who choked on popcorn about one month ago (
May 11
). Within a few days the doctors and hospital were presenting to the parents that Mirranda was "brain dead." However, they could not confirm "brain death" without doing the crucial and lethal apnea test.
Mirranda's parents wanted the ventilator to be continued, but the doctors and the hospital wanted to stop Mirranda's ventilator for 10 minutes. This is called an apnea test and it can only make Mirranda's condition get worse and possibly kill her.
We were in court on Thursday, June 9. After the judge heard the testimonies, the judge said he would rule on Friday, June 10. His ruling was that the doctors and the hospital could carry out the testing and evaluation at their discretion.
The judge heard testimony that the removal of the ventilator from Miranda could only harm her and possibly kill her. Yet he ruled that the doctors and the hospital could remove Miranda's life support.
Yes, we hear about killing of many innocent people in Orlando. It is absolutely awful that these actions occur. But is it anymore awful than the medical and legal system has a way to impose death on beautiful 2-year-old Mirranda Lawson?
Mirranda choked on popcorn. Miranda had a lack of oxygen resulting in her being in an unconscious comatose state but still alive. When a person, especially a young person, is unconscious and on a ventilator, the desire is to get their vital organs for transplantation into others who have a greater lobby.
Is Mirranda the only one that has fallen prey to the medical and legal system to get organs? No, every time a heart is transplanted it is a beating heart that is observed by the surgeon as he prepares to stop and immediately cut out the heart from that person. Every time there is a declaration of "brain death" followed by vital organ excision, the transplant surgeon opens the chest and sees the beating heart. Does he not know the difference between life and death?
Jahi McMath had a death certificate issued on her on December 12, 2013 when she was 13. She had to be transferred to New Jersey to save her life. Jahi has had her 14th and 15th birthday in New Jersey, yet she has a death certificate in California.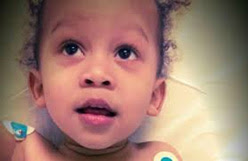 Is Jahi a living person? Yes, and she was not dead when she was declared "brain-dead" when a death certificate was issued on her. Jahi was and still is a living person.
Israel Stinson, a 2-year-old boy, had an asthma attack in early April 2016. Within a few days the declaration of "brain death" was placed on him. Israel needed food and water that was denied to him for a month. Israel needed a tracheostomy like every patient who is on a ventilator for about two weeks. No doctor or hospital in this country would treat Israel. It was necessary to transfer him out of our country to a developing nation where he has received needed nutrition, tracheostomy and gastrostomy. Israel is alive and needs to come back to the United States. But where's the funding to pay for the air ambulance to transfer him back to the United States and where is the doctor and the hospital that will treat him?
Yes, the killing in Orlando was absolutely terrible, but what happens in our medical and legal system that is designed to get organs from patients who are unconscious and on a ventilator especially when the patients are young? When the parents say no, you cannot do an apnea test that can be only harmful and possibly kill my child, they plead with the doctors to help and they even go to court for help. Yet there is no help because it is a medical and legal system designed to get organs for transplantation from unconscious comatose persons on a ventilator.
The judge would not help Mirranda Lawson and likewise the legal system did not help Israel Stinson. In order to treat and to find better ways to treat these patients, doctors, hospitals and judges are required that will protect and preserve the life of unconscious comatose patients on a ventilator.
---
Dr. Paul A. Byrne is a Board Certified Neonatologist and Pediatrician. He is the Founder of the Neonatal Intensive Care Unit at SSM Cardinal Glennon Children's Medical Center in St. Louis, MO. He is Clinical Professor of Pediatrics at University of Toledo, College of Medicine. He is a member of the American Academy of Pediatrics and Fellowship of Catholic Scholars.
Dr. Byrne is past-President of the Catholic Medical Association (USA), formerly Clinical Professor of Pediatrics at St. Louis University in St. Louis, MO and Creighton University in Omaha, NE. He was Professor of Pediatrics and Chairman of the Pediatric Department at Oral Roberts University School of Medicine and Chairman of the Ethics Committee of the City of Faith Medical and Research Center in Tulsa, OK. He is author and producer of the film "Continuum of Life" and author of the books "Life, Life Support and Death," "Beyond Brain Death," and "Is 'Brain Death' True Death?"
Dr. Byrne has presented testimony on "life issues" to nine state legislatures beginning in 1967. He opposed Dr. Kevorkian on the television program "Cross-Fire." He has been interviewed on Good Morning America, public television in Japan and participated in the British Broadcasting Corporation Documentary "Are the Donors Really Dead?" Dr. Byrne has authored articles against euthanasia, abortion, and "brain death" in medical journals, law literature and lay press.
Paul was married to Shirley for forty-eight years until she entered her eternal reward on Christmas 2005. They are the proud parents of twelve children, grandparents of thirty-one grandchildren and 5 great-grandchildren.
© Copyright 2016 by Paul A. Byrne, M.D.
http://www.renewamerica.com/columns/byrne/160615